A blissful kitchen space is yours for the taking. We show you how…
We know what you're thinking: taking a pantry from chaotic and cluttered to orderly and neat (and keeping it that way) is easier said than done. But HAVEN can help! By redefining the way you organize, we'll transform your pantry for good.
TAKE STOCK. There is NO getting round the edit stage of the process. You need to pull everything (and we mean EVERYTHING) out of the pantry. Five bags of pine nuts, ten different cans of garbanzo beans - there may be a whole grocery store aisle hiding back there. Pull it all out and let's take stock of what you have.
CATEGORIZE. Now you have a visual of everything, create groupings that make sense for your family and the way you like to eat. At HAVEN HQ our go-to groupings are: Salty Snacks, Sweet Snacks, Breakfast, Grains, Pasta, Baking and Refills.
TAME THE EXCESS. Group the extras of your biggest consumables to be used as refills. Still too much? Adopt our zero waste approach and actually USE those consumables. Food 52 has the most delicious recipes online (search by ingredient). Free up some valuable space in your pantry and learn a new recipe to boot! Also, we love William Sonoma's bespoke recipe container to store your favorite new finds.
CONTAIN, CONTAIN, CONTAIN. Some of your pantry items (think crackers) will work best in baskets while others (think nuts) are better off decanted into glass jars.
LABEL EVERYTHING. We cannot emphasize this enough. You want your perfect pantry to stay that way. Labelling means your family members/housekeeper/nanny will be able to put any item back in the right place. HAVEN loves using decals for a polished look, but a chalkboard label does the trick just as well.
STYLE IT UP. We believe in function AND form. So go for it. At HAVEN HQ we constructed a 'Smoothie & Swell wall' to make mornings easier (and prettier). So, create a beautiful zone for clean living, then channel your inner goddess!
Haven's Glow-Getter smoothie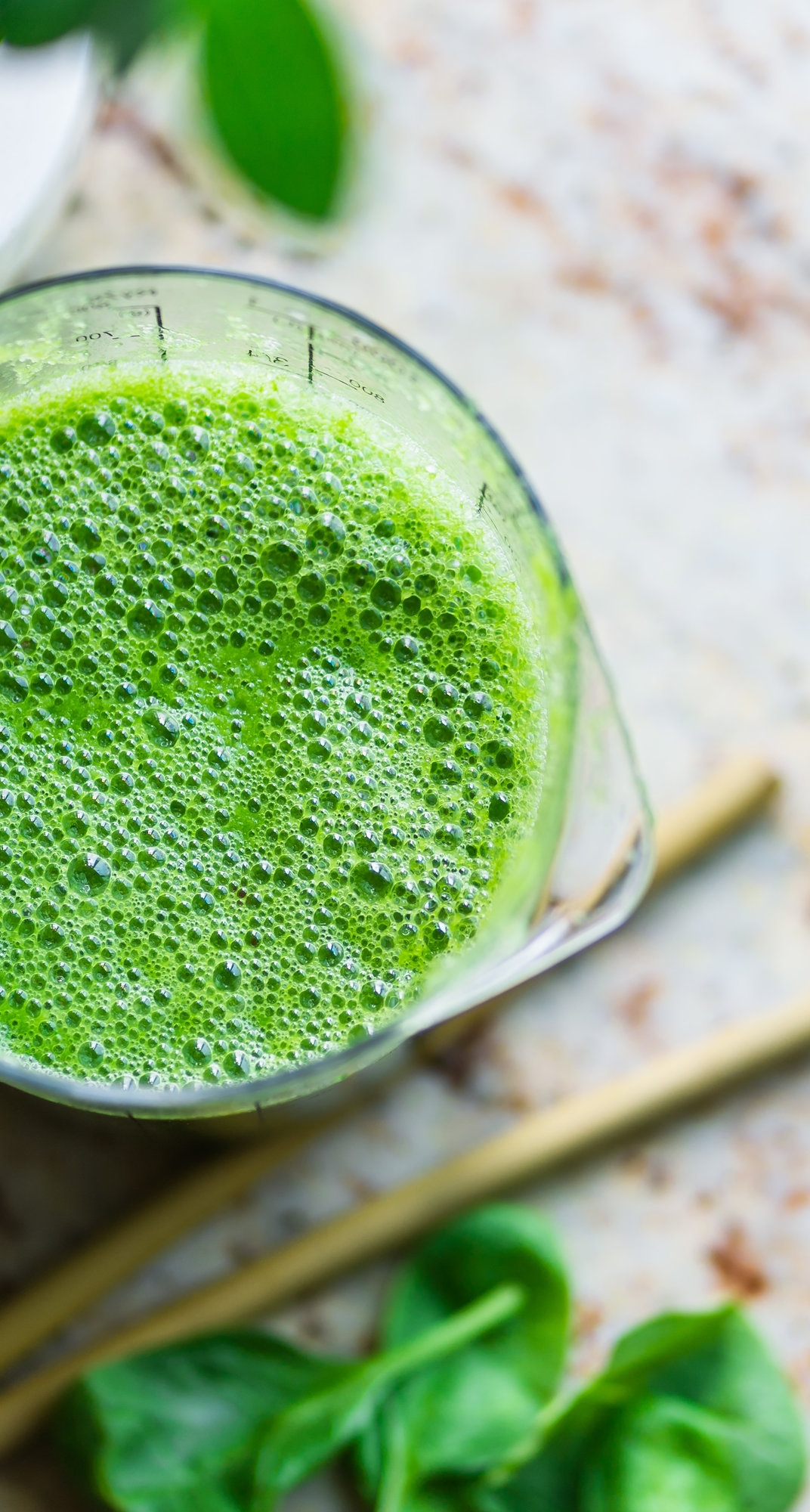 We blend this slice of heaven every single morning. Now it's your turn…
1 large handful of kale
1/2 avocado
1 small handful of mint leaves
1 knob of ginger, peeled and sliced
1 frozen banana
1 cup of frozen coconut
1 tbsp of chia seeds
1 tsp of turmeric powder
1 twist of black pepper (to activate turmeric powder)
1 scoop of t Vital Collagen powder
1 cup unsweetened almond milk or water
Blend, blend, blend!
Does your home need the Haven treatment?
Let us work our magic and transform the way you live! Click here to get started
XOXO
Corrie & Jennifer